Ensuring Your Travel Arrangements Are Completed Correctly The First Time
Our specialty is cruises & all-inclusive vacations; which extends to corporate America with business travel. Inspiring destinations, beautifully crafted itineraries, excellent service, remarkable value – our success is defined by all these things, and something else, too: personal attention to every detail. We can help you find the right vacation or travel plans that meets your needs. Done right the first time!
Like us on Facebook  


Cruises & All-Inclusive Vacations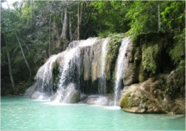 Based out of Seminole, FL, Geography Destination Travel is a full service travel agency that proudly serves clients both locally and nationwide. Our specialty is cruises & all-inclusive vacations; however we are available to assist with travels to any destination for any purpose. Ski packages, Las Vegas Shows, New York Shows, or a relaxing get-away on the beach or in the mountains. Having lived in Europe, we are very familiar with the various cultures and the travels. Contact us so we can help you find the right vacation that meets your needs ensuring that you get the best value and service for your money.
There are several possibilities to spend ones holidays or leisure time. Travelling and exploring new cultures or landscapes is one thing many people like. The annual holidays can be spent out in nature far away from home or in a luxurious hotel nearby. But, also for leisure activities there are several options like; a day skiing or at the zoo, visiting a cinema or a museum. During the winter months some people like to head for the ski slopes while others want to head for warmer weather. The summer can be a great time for a river boat cruise through Europe, a hike through the Grand Canyon or if you have a little extra time, maybe an extended cruise as the ship repositions across the Atlantic.
______________________________________________________
Book Your Own Shore Trips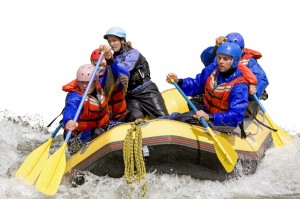 ______________________________________________________
Honeymoons Made Easy
Honeymoons too often take a backseat to the arrangements and plans of the actual wedding, but you owe it to yourself to give honeymoon planning greater and more careful attention. After all, while the wedding is mainly for your family and friends, the once-in-a-lifetime honeymoon that follows is a private getaway for you and your new spouse to celebrate your marriage. Though you may spend a portion of your vacation relaxing and reflecting on this major life change, the honeymoon is most of all an opportunity to enjoy being a newlywed, spending quality time with your new spouse, and experiencing a romantic and exciting getaway. Continue!
_____________________________________________
Couples Resort
Now you can check room rates and make your own reservations.


___________________________________________

Luxevo Club is an exclusive travel membership program that offers unique, affordable, "loaded to the max" value-added travel packages. In addition to providing multiple choices for the best and most exciting vacation experiences, Luxevo also gives its members access to amazing everyday savings.
When you first sign in it asks for an 8-Digit Luxevo Agent Referral Number. Use: 20029676
_____________________________________________________

Church
Ross Castle is a tower house, built sometime in the late 15th century by the O'Donoghue family who ruled the Killarney are at the time.
Lipica, Slovenia
Church
Salt Lake City, Utah
Gondola
Farmhouse
In the mountains outside of town.
Sightseeing
Passion Play
From a helocopter
Germany
Script Slideshow by WOWSlider.com v4.4m
If you wish to set up your own website, consider InMotion Hosting.