Business Travel
Your business travelers are some of your organizations most valuable assets. With Geography Destination Travel, they are free to focus on the business reason they are traveling, not on the travel mechanics. We make their business travel reservations quick and easy with experienced, professional travel counselors and full support of online booking tools that allow them to book anytime, anywhere.
DoD Government Contractor Travelers
Every branch of the nation's military services has contractors who travel on official business. The main document that outlines the Department of Defense's travel regulations is the Joint Travel Regulation (JTR). JTR policies and procedures for business class travel conform to Federal Regulations approved by the U.S. General Services Administration for all budgeted government expenditures.
Cost containment is the primary consideration that governs all DoD travel. An approving officer, generally the Contracting Officer Representative (COR), must approve all contractor travel prior to travel. The General Services Administration (GSA) prescribes rates for the Continental U.S. and updates the rates once per year.
As part of our service we provide the worksheet with the travel cost estimate for the COR to approve, make all the travel arrangements per the JTR, and collect the receipts from your employees to develop a travel voucher for your records as well as your employee's.We also do not lose sight of the employee who is traveling and do everything possible to ensure they receive the best service and their travel preferences are met.
Corporate Business Travelers
Geography Destination Travel is committed to creating effective, client friendly, corporate travel programs. Building on long-term relationships, all interaction with our clients is personal and professional while never losing sight of our goal, being your travel management counselors for a very long time. Whether your company's travel budget is in the thousands or the millions, you are important to us. What you can expect from us:
Accounts assigned to Counselors who are made fully aware of your corporate travel policies and their implementation

Email reservation system to eliminate annoying "telephone tag" between your traveler and our counselor

Proactive and prompt service

Frank advice on whether the lowest price is the best price for you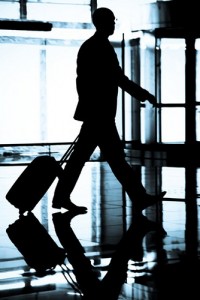 There are hundreds of reasons to travel and even more for selecting a travel counselor. We want to ensure that your employees follow your company policy and the Joint Travel Regulations when they travel for work. You and your employee come first.